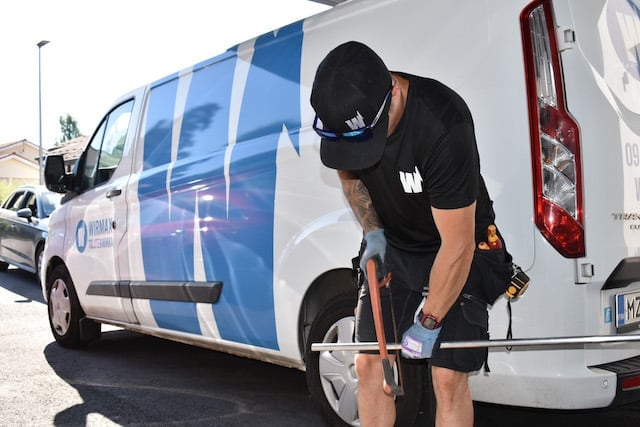 Plumber 24/7
Our professional plumbers are at your service quickly for all kinds of HVAC installations and maintenance. Repairing a leaking faucet, installing a toilet seat or sink, repairing a pipe leak, opening a drain, thawing pipes and other HVAC maintenance procedures are our core competencies.
Helsinki, Espoo, Vantaa, Kauniainen, Kirkkonummi, Sipoo, Kerava, Tuusula, Järvenpää, Nurmijärvi, Hyvinkää, Lohja, Porvoo, Jyväskylä
detached house, semi-detached house, terraced house, apartment building, commercial property
Note however
Please not that the travel to the destination and possible transfers are also working time and we charge according to the actual time
The charge for small equipment is charged on every visit
The supplies are charged as well
Our service price list
Hourly rate 60 € + VAT 24 %(74,40 €)
Minimum charge 2 hours
Maintenance car 50 € + VAT 24 %
Small equipment 16 € + VAT 24 %
Evening & night work + 100 % added to normal charge
Saturday + 100 % added to normal charge
Sunday and holidays + 200 % added to normal charge
Alarm compensation on for on-call work 150 € + VAT 24 %
Parking fee 10 € + VAT 24 % (central city and paid parking areas)
Billing supplement for paper invoice 4 € + VAT 24 %
Hourly billing starts when the technician starts driving to the destination from our office (Areenankuja 1 G).
Service experiences Wirmax Oy
"New electrical installations for the heating system of an old house. It went well, on time and as agreed. And the work was neat. I am all satisfied with the work."
"The company promised to replace the IV machine at the beginning of the week. When it's done on Monday at 11:20, it couldn't have gone any better! Absolutely brilliant work! "
"Absolutely great and reliable service! The company sent an employee the very next day and at the agreed time. There was no delay in doing the work, but it was handled promptly and professionally. 6/5 for the company! I have experience with other electricity services in the PK region, and this one was in a class of its own."
Contact us
Do you have a question about our services? Contact us using the form below. We respond to contacts within one day.