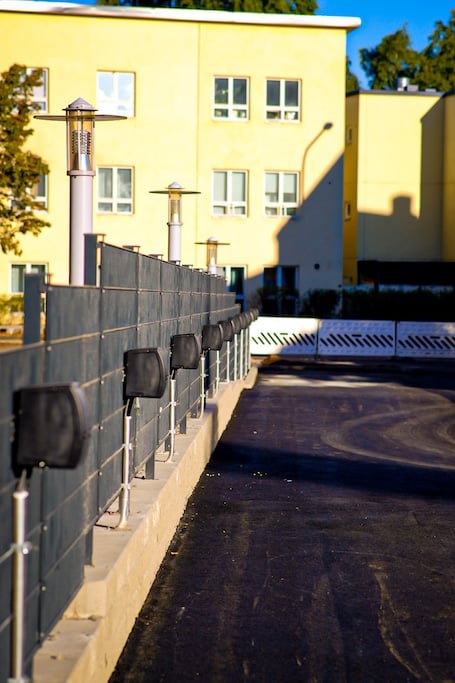 Electrical inspection for EV charging stations
Starting from 390 € (tax included)
Before installing an EV charging station, an electrical inspection should be done. In the inspection the prerequisites and options for implementing charging solutions are reviewed. We carry out the inspections for EV charging stations in single-family houses as well as in larger properties. Contact us for inspection!
Helsinki, Espoo, Vantaa, Kauniainen, Kirkkonummi, Sipoo, Kerava, Tuusula, Järvenpää, Nurmijärvi, Hyvinkää, Lohja, Porvoo
semi-detached house, terraced house, apartment building, commercial property
the service includes
Visiting and inspecting the property by a specialist from Wirmax
Inspection report includes:

the structure and capacity of the electrical system
the dimensioning of the electrical connection
the current state of the cabling and connections
the size of the main cut-out fuse of the property's electrical connection
the type of riser cable
the number of parking spaces

Plan of action by Wirmax
Note however
Does not include a formal plan
Contact us for electrical inspection for EV charging stations
Starting from 390€ (tax included)
Service experiences Wirmax Oy
"New electrical installations for the heating system of an old house. It went well, on time and as agreed. And the work was neat. I am all satisfied with the work."
"The company promised to replace the IV machine at the beginning of the week. When it's done on Monday at 11:20, it couldn't have gone any better! Absolutely brilliant work! "
"Absolutely great and reliable service! The company sent an employee the very next day and at the agreed time. There was no delay in doing the work, but it was handled promptly and professionally. 6/5 for the company! I have experience with other electricity services in the PK region, and this one was in a class of its own."
Contact us
Do you have a question about our services? Contact us using the form below. We respond to contacts within one day.